Allergic itch affects many dogs and can present itself in ways other than scratching (like licking, chewing, rubbing, or scooting). The aim of treatment is to provide fast, effective, and safe relief for your dog.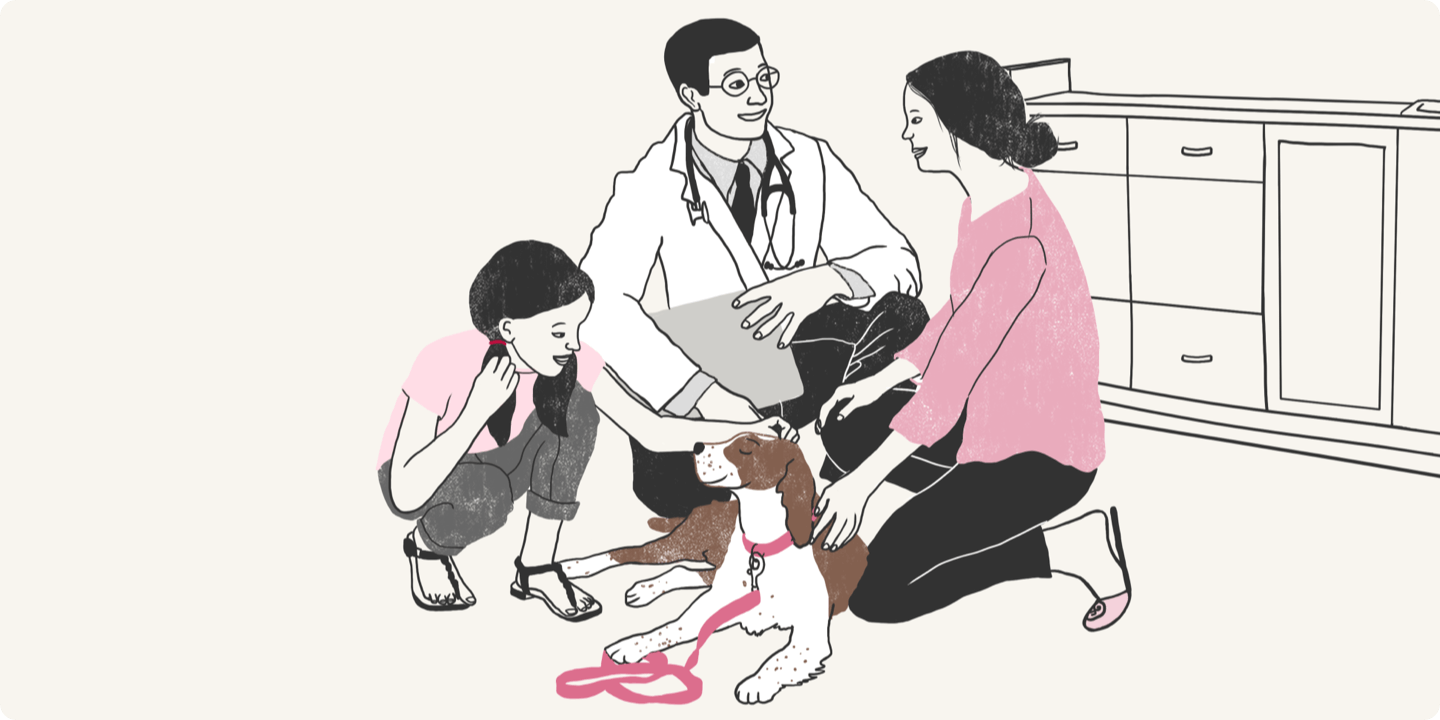 The most important things you can do is work with your veterinarian to find the cause of your dog's itch. Your dog's itch can be caused by things like fleas, mites, and bacterial or yeast infections. One of the most common causes of itching is allergies to dust mites, molds, and pollens or less commonly to carpets, wool, or shampoos. Finding the cause of the itch gives both you and your pet the best chance of successful long-term control of itching.
In the past, allergic itch was treated with antihistamines which were largely ineffective for most dogs, or with corticosteroids (prednisone) which worked but had undesirable side-effects, shown below.
Side Effects of Corticosteroids in Dogs
Dogs, pet parents, and corticosteroids don't always get along. Dog owners spend an average of 5 hours per week dealing with the side effects of dogs on steroids1. These side effects can put a strain on the special bond you share with your dog. Ask your veterinarian about alternative, targeted allergic itch treatment for your dog's itchy skin that can give you and your dog a positive experience.
ZPC-00448R1
Data on file, Pet Owner Quantitative Market Research, 2013, Zoetis Inc.
Sousa CA. Glucocosteroids in veterinary dermatology. In: Bonagura JD, Twedt DC, eds. Kirk's Current Veterinary Therapy. 14th ed. St. Louis, MO: Saunders Elsevier; 2009:400-404.
Notari L, Burman O, Mills D. Behavioural changes in dogs treated with corticosteroids. Physiol Behav. 2015;151:609-616. doi:10.1016/j.physbeh.2015.08.041.